3 Best Moving Companies in Barrie to Choose from for your condo, apartment, home or office move.
You are probably interested in finding out the 3 Best Moving Companies in Barrie . Well, the Executive Moving concierge is here to help. We all have been there on a moving day overwhelmed and stressed, regardless of the move size. With so many things to do and so little time to spend, we all can agree it takes enormous effort to find the right moving company.
With that being said, there are quite a few aspects to consider prior to hiring a moving company in Barrie. For example price, moving process, option for services, and overall movers experience just to mention a couple. Thus, it is a good idea to do prior research and ask the right questions in order to find out more about the moving company and see if it fits your needs.
So, the main question is how one can choose correctly in an ocean of such abundance? Well, it is a quite challenging task, since reviews may be conflicting, claim reports may show a vague picture, which altogether makes it difficult to separate great from poor moving companies. Therefore, we present our research of the 3 best moving companies in Barrie to choose from.
HERE IS SUMMARIZED HANDBOOK OF BEST PRACTICES
Executive Moving Concierge List of the Best Moving Companies in Barrie, ON
Metropolitan Movers company is not only one of the best moving companies in Barrie but also across the whole Canada. For the past decade, Metropolitan Movers have been providing services in 18 different locations and has been recognized as the top fastest-growing company in Canada for the past 2 years. Also, they have won the Consumers Choice award 6 years in a row. Metropolitan Movers is a full-service moving company that can offer stress-free moving for both residential and commercial clients. Starting with sales and customer representatives who are able to answer any question related to your move, ending with the packers and movers who have multiple years of experience in the moving industry. No matter how complicated your move may be, custom moving solutions can be provided in a matter of minutes.
The key takeaways:
Pricing – regular moving industry rates, which is around $99 to $120 per hour plus flat fee for the truck.
Areas of Operation – Barrie, Greater Toronto, Ottawa, and Vancouver. Also, other major cities in Canada.
Member of Canadian Association of Movers – Yes
In business since – 2010
Check our PRICE ESTIMATOR to find out the estimate for your move
Reviews of Metropolitan Movers in Barrie:
Google Reviews: 4.7 stars based on 23 Google reviews
Types of service provided by Metropolitan Movers in Barrie for residential clients:
Household goods local and long-distance relocation
House, apartment, condo, and storage moving
Disassembly and Assembly
Packing and/or unpacking
Curbside pick-up or delivery of packing materials
Various storage options
Piano, pool table, appliances, or other specialty items moving
Junk and debris removal
Additional 
services for 
commercial clients by Metropolitan Movers in Barrie:
Eco-friendly bins rental

Specialized office, warehouse, school, and clinic moves
Looking to move a house, or complete a commercial move, feel free to schedule a FREE virtual onsite estimate with a top-rated moving company agent.
TWO MEN AND A TRUCK is one of the largest moving company in North America. The company first started its business in the early 1980s in the U.S. Now the company has expanded to over 320 locations worldwide. In 2005, TWO MEN AND A TRUCK opened their first Canada franchise in Hamilton, Ontario, and now they have 28 locations across Canada. TWO MEN AND A TRUCK specializes in all types of moving services, from houses to high-rise flats and commercial offices. Their highly trained movers are equipped to manage any circumstance and will treat customers' possessions with the utmost care. With a large number of movers and vehicles, they can manage any size relocation. TWO MEN AND A TRUCK has a 96% customer referral rate, which has proven to be the top choice for a local home, business, and long-distance moves.
The main takeaways:
Pricing – may vary based on the season and demand
Areas of Operation – Barrie, Ontario, Alberta, Manitoba, Nova Scotia, and Saskatchewan provinces
In business since – 1990
Reviews of TWO MEN AND A TRUCK:
Google Reviews: 4.2 stars based on 151 reviews
Types of service provided by TWO MEN AND A TRUCK:
Local residential and commercial moving
Long-distance moving
Full packing
Storage
Packing materials
Piano moving
3. Miracle Movers in Barrie
Miracle Movers team has been in business for about 2 decades and has not been disappointed with their wide range of operations across Canada. Year after year it seems that they mastered the customer-oriented approach and became one of the best moving companies in Barrie. Customers' feedback often time mentions Miracle Movers' courtesy, carefulness, and efficiency of everyday field performers – movers. Transparency, integrity, and honesty seem to be the main values of Miracle Movers that drives the company and win customers' loyalty.
The key takeaways:
Pricing –$99 to $129 per hour plus a one-time fee for the truck varies based on season and demand
Areas of Operation – Barrie, Greater Toronto Area and Ontario
Better Business Bureau (BBB) rating – A+
In business since – 2008
Reviews of Miracle Movers:
Google Reviews: 4.9 stars based on 75 reviews
Types of service provided by Miracle Movers:
Residential and commercial moves, including, but not limited to office moves
Packing and/or unpacking
Assembly and disassembly
White-glove delivery
Plastic bins rental
Long term or short term storage
Local and long-distance moves, including cross-country moves
Hope the summarized handbook for moving and the best 3 moving companies in Barrie list provided by Executive Moving concierge could make your choosing process more smooth. Or at least, you got some concepts about how to choose a reliable moving company.
Here are some key points to recap when you compare these moving companies:
1. Hire local: Always choose the company based in your area, which will know better about the local traffic and community to make things much smoother on a moving day.
2. Select moving services: There are always some needs beyond the regular moving services. Check if you need additional storage, packing, or specialty items services.
3. Gather and compare the quotes: Carefully compare the quotes you received from different companies and what is included in the quote. It is recommended to collect up to 3 quotes.
4. Check out online reviews: Sometimes ratings and reviews could be deceiving. Make sure you check out some of the highlighted reviews, especially the negative ones.
5. Contract: Take a closer look at the contract before signing it. Make sure that key details are thorough and comprehensive. Do not sign anything that has blanks or missing pieces. Make sure to ask your agent about the ambiguous parts of the contract.
If you still have doubts to make up your mind, try using our PRICE ESTIMATOR to calculate an estimate based on your move size for a local move. If you are planning a relocation for a commercial move, feel free to check our FREE VIRTUAL ONSITE SCHEDULING TOOL to have a video call with a moving company professional to assess the move size and cost.
Finally, if you have not found what you were looking for on the best moving companies list in Barrie, do not worry, we have more accredited professional moving companies in Barrie for you to choose from You Move Me or High Level Movers.
Find More Best Moving Companies
The 5 Best Office Movers Kitchener, ON If you are looking for Office Movers Kitchener, then keep reading to locate the top 5 in the neighborhood. We understand how much time and effort it takes to locate the correct match, all the calling around, asking for an exact quotation, sending
Read More »
Should I close business on a moving day? EXECUTIVE MOVING CONCIERGE RESPONSE It will always depend on the scale of the move and how long it would take to complete it. In the ideal situation, you may want to close up for a half or up to the full day
Read More »
Go for the Most Affordable Places to Live in Ontario Go for the most affordable places to live in Ontario, not for the cheapest place. This is the best advice I can share at the very beginning with you from my experience. People with the option "cheapest" will suffer more
Read More »
3 Best Moving Companies in Markham to Choose from for your condo, apartment, home or office move. Oh, hello there! You are probably interested in finding out the best moving
Read More »
Navigating Construction of Container Home in Canada: Permits & Regulations Are you dreaming of a unique living space, maybe a cozy, modern container home in Canada? Well, you're in luck
Read More »
From the Great White North to the Golden State: Moving from Canada to California In the grand landscape of life's possibilities, the notion of packing up your Canadian tuques and
Read More »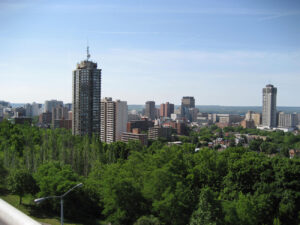 The 5 Best Commercial Movers Hamilton, ON Whether it's a local or long-distance commercial move, it can get hectic pretty quickly, therefore you need the best possible choice when it
Read More »