3 Best Moving Companies in Aurora to Choose from for your condo, apartment, home or office move.
Moving, no matter locally, long-distance or internationally can be equally stressful at times. Strangers coming to your home, handling your precious items, sounds familiar? Don't worry, Executive Moving concierge has prepared the list of the best moving companies in Aurora.
Knowing what to look for and which questions to ask when hiring a moving company is the first step. Getting up to 3 comprehensive quotes and comparing the price as well as reviews between different moving companies is the next key step you can focus on.
Sometimes it will be difficult to find the most suitable moving company that meets your expectation. For instance, the moving company can not meet the date you desire, perhaps, the quote is a little bit out of your budget, or you have some concerns about the negative reviews in general. After all, you're entrusting your valuable possessions to strangers during one of the most stressful times of your life. Thus, it is critical to ensure that you choose the best moving company based on your particular needs, as a bad experience on a moving day could spoil precious memories of moving into a new home.
So, in order to shed some light on choosing a moving company, Executive Moving concierge has prepared a guide that hopefully will help you make your moving day easier and the process of choosing a moving company quicker.
HERE IS SUMMARIZED HANDBOOK OF BEST PRACTICES
Executive Moving Concierge List of the Best Moving Companies in Aurora, ON
Metropolitan Movers company is not only one of the best moving companies in Aurora but also across the whole Canada. For the past decade, Metropolitan Movers have been providing services in 18 different locations and has been recognized as the top fastest-growing company in Canada for the past 2 years. Also, they have won the Consumers Choice award 6 years in a row. Metropolitan Movers is a full-service moving company that can offer stress-free moving for both residential and commercial clients. Starting with sales and customer representatives who are able to answer any question related to your move, ending with the packers and movers who have multiple years of experience in the moving industry. No matter how complicated your move may be, custom moving solutions can be provided in a matter of minutes.
The key takeaways:
Pricing – regular moving industry rates, which is around $99 to $120 per hour plus flat fee for the truck.
Areas of Operation – Aurora, Greater Toronto, Ottawa, and Vancouver. Also, other major cities in Canada.
Member of Canadian Association of Movers – Yes
In business since – 2010
Check our PRICE ESTIMATOR to find out the estimate for your move
Reviews of Metropolitan Movers in Aurora:
Google Reviews: 4.6 stars based on 16 Google reviews
Types of service provided by Metropolitan Movers in Aurora for residential clients:
Household goods local and long-distance relocation
House, apartment, condo, and storage moving
Disassembly and Assembly
Packing and/or unpacking
Curbside pick-up or delivery of packing materials
Various storage options
Piano, pool table, appliances, or other specialty items moving
Junk and debris removal
Additional 
services for 
commercial clients by Metropolitan Movers in Aurora:
Specialized office, warehouse, school, and clinic moves
Looking to move a house, or complete a commercial move, feel free to schedule a FREE virtual onsite estimate with a top-rated moving company agent.
TWO MEN AND A TRUCK is Canada's largest franchised local moving company with an extremely high reputation and trustworthiness. This company started its first moving journey in 1990. TWO MEN AND A TRUCK is part of the Canadian Association of Movers and has a large volume of positive reviews of past clients. The well-rounded moving operation standard is the main reason to look into this professional moving company. The multi-location moving experience is shared between different franchise areas, thus making it foresee and overcome moving obstacles for TWO MEN AND A TRUCK relevantly easy. Therefore, this company is rightfully taking place on the list of the 3 best moving companies in Aurora.
The main takeaways:
Pricing – may vary based on the season and demand
Areas of Operation – Aurora, Ontario, Alberta, Manitoba, Nova Scotia, and Saskatchewan provinces
In business since – 1990
Reviews of TWO MEN AND A TRUCK:
Google Reviews: 4.7 stars based on 112 reviews
Types of service provided by TWO MEN AND A TRUCK:
Local residential and commercial moving
Long-distance moving
Full packing
Storage
Packing materials
Piano moving
3. Miracle Movers in Aurora
Miracle Movers is a GTA-based company that provides moving services all across Canada and overseas. This company provides a hassle-free, professional service which includes, arriving on time, assisting with packing if necessary, shipping belongings to a new home, and arranging items according to customer instructions, all of that for a reasonable fee that will be determined in advance – no hidden fees or inaccurate quotes. Miracle Movers focuses on word of mouth to grow its business, thus giving exceptional service to its customers is the top priority. The founder of Miracle Movers comes from a second-generation mover's family, from where he gained excellent knowledge of this industry that comes from years of experience. They can handle relocations of any size from a single item to a 150 people commercial office and beyond. The company also offers services to transport vehicles across Canada aiming to minimize the stress of the moving process and securely transfer your vehicle to the final destination.
The key takeaways:
Pricing –$99 to $129 per hour plus a one-time fee for the truck varies based on season and demand
Areas of Operation – Aurora, Greater Toronto Area and Ontario
Better Business Bureau (BBB) rating – A+
In business since – 2008
Reviews of Miracle Movers:
Google Reviews: 4.9 stars based on 75 reviews
Types of service provided by Miracle Movers:
Residential and commercial moves, including, but not limited to office moves
Packing and/or unpacking
Assembly and disassembly
White-glove delivery
Plastic bins rental
Long term or short term storage
Local and long-distance moves, including cross-country moves
Hope the summarized handbook for moving and the best 3 moving companies in Aurora list provided by Executive Moving concierge could make your choosing process more smooth. Or at least, you got some concepts about how to choose a reliable moving company.
Here are some key points to recap when you compare these moving companies:
1. Hire local: Always choose the company based in your area, which will know better about the local traffic and community to make things much smoother on a moving day.
2. Select moving services: There are always some needs beyond the regular moving services. Check if you need additional storage, packing, or specialty items services.
3. Gather and compare the quotes: Carefully compare the quotes you received from different companies and what is included in the quote. It is recommended to collect up to 3 quotes.
4. Check out online reviews: Sometimes ratings and reviews could be deceiving. Make sure you check out some of the highlighted reviews, especially the negative ones.
5. Contract: Take a closer look at the contract before signing it. Make sure that key details are thorough and comprehensive. Do not sign anything that has blanks or missing pieces. Make sure to ask your agent about the ambiguous parts of the contract.
If you still have doubts to make up your mind, try using our PRICE ESTIMATOR to calculate an estimate based on your move size for a local move. If you are planning a relocation for a commercial move, feel free to check our FREE VIRTUAL ONSITE SCHEDULING TOOL to have a video call with a moving company professional to assess the move size and cost.
Finally, if you have not found what you were looking for on the best moving companies list in Aurora, do not worry, we have more accredited professional moving companies in Aurora for you to choose from You Move Me or High Level Movers.
Find More Best Moving Companies
The Top Strategies for Decluttering Before a Downsize Downsizing can be an emotional and overwhelming experience, but with the right approach, it can also be liberating and rejuvenating. Therefore, to make it efficient you must consider several strategies for downsizing. Whether you're a senior looking to simplify your living space
Read More »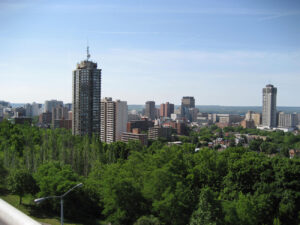 The 5 Best Commercial Movers Hamilton, ON Whether it's a local or long-distance commercial move, it can get hectic pretty quickly, therefore you need the best possible choice when it comes down to commercial movers Hamilton. Thus, the Executive Moving team has prepared exactly just that – the 5 finest
Read More »
How to Pack Hanging Clothes for Moving in Canada: Pack Like a Pro Most of the items in your house have patterns to pack. Small items….pack in a box. Large items…pack & wrap with moving blankets. Fragile items…extra layers of wrapping. But, hanging clothes… What to do? What Should I
Read More »